7 tags
6 tags
6 tags
6 tags
charlie-ebubbles: A super(stuck) in depth analysis of the song Person of Interest by Rebecca Black pertaining to the AU Superstuck (Note: Long, and not completely finished in some parts) Read More (( this is beautiful and needs to be shared ))
5 tags
Me personally? I think not! I did eventually develop an antisugar antidote—one might even refer to it as a *salty* serum—but unfortunately the entire affair blew over before i even had a chance to utilize it. Not that i would want to come off as a hero in light of saving the city from a horrid parody of itself but it sure would have been nice to outclass another villain with my...
7 tags
7 tags
That ludicrous flash game? Completely unrealistic! As if anything of that sort could ever happen. Besides i can assure you as the actual son of lord english that he was definitely missing out by abandoning what he had for some boring old normal life. ==> But you do mean that? The way you uncertainly fiddle with the collar of your shirt and turn away from your audience suggests otherwise. That...
6 tags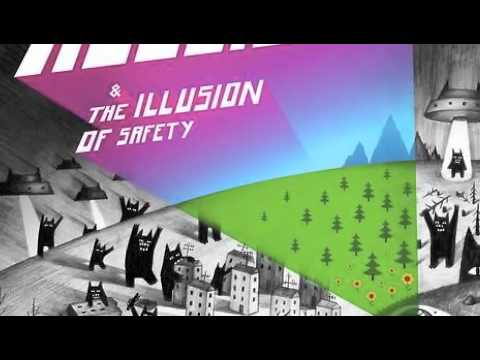 8 tags
==> You wake up that later night, sweat-soaked and shaking, but this 'nightmare' leaves you more frustrated than afraid. Dammit. It seems your accidental encounter with Dirk Strider hasn't relieved you of these sorts of dreams. If anything, you swear they're growing more common.
4 tags
8 tags
A "FML" Kind of Day
Today is not a good day to be Jake English, more commonly known to regular citizens as General Terror, the screw-up son of the infamous Lord English. Well, okay, this is definitely not the first day it sucks to be you, but it is probably the worst in a good while. You've spent your time since your disassociation with The Tailorbird harassing Giggling Gumdrop instead, starting out small, of...
3 tags
Yes! Although once i grew taller than him it became a rather frustrating game to play. He could hide almost anywhere thanks to his short stature. And thats not even mentioning his friggin luck!
4 tags
To be honest? I can probably attribute much of my childhood guidance to the felt. I sort of consider them akin to a gaggle of eccentric uncles and one aunt i am not allowed to bother although in truth they are my fathers top henchmen and not any biological relations of mine. When he was busy and didnt have time for me they were the ones charged with my care. Let me assure you there were...
7 tags
Well anonymous adventurer i am proud to say i use this brand: It was recommended to me by a more than helpful follower who pointed out that a real villain should dominate in all things—even hair care! I am admittedly not quite sure how to pronounce the brands name but hey i got a free hair brush out of it so its all good to me! Plus it leaves me smelling like a real man.
4 tags
I certainly have my share of mixed feelings regarding this revelation. Since you yourself seem to be a sort of… well… me its probably better for the both of us if you dont fear me. Then again i sure would love to have someone actually cower in front of me for once!
4 tags
(( OOC ))
(( Hello everyone! Sorry for my absence, last week I suddenly found out I was going on my first business trip ever and only had two days to prepare, so amidst the hustle and bustle I never had a chance to pop on here and post a heads up. xD; ))
5 tags
5 tags
What the frig is all this nonsense? Cease all this ridiculous graffiti at once!
4 tags
Just to tell you, a certain Jake English page on...
Hey. Hey. Hey. General Terror— Sir. You've attacked Facebook with your Superstuck and devilishly evil plans. http://www.facebook.com/pages/Jake-English/326359110775811 Check out some of the posts, it's pretty cool how many people have gotten into it. XD (( Ah! I am not sure when this popped into my inbox, but confound tumblr for not alerting me to this submission. I am...
8 tags
4 tags
8 tags
What glasses?
7 tags
the-tailorbird: marzichan: surprise, pavaal uwu BABY TAILORBIRDS, EVERYWHERE I was a fucking cute baby. You think you were a cute baby? The match is on strider!!
9 tags
Indeed I have! I cant even remember a time when i wasnt being groomed for a villainous life. My earliest memories involve toy ray guns and a large model of the city that i was instructed to destroy in whatever way i thought best. I was then graded on how devious and evil my plans were! I have some baby photos if you would like to see them? *winks* I was quite the charming little devil. And...
10 tags
4 tags
(( OOC ))
(( Hello everyone, and welcome new followers! First off, let me apologize for my lapse in activity lately. I've had a bit of trouble with writer's block and busy times irl, but now I'm all pumped up to help make Superstuck better than ever! To do that, we're actually going to be changing and rearranging the character list, as well as putting together some group-wide plot...
6 tags
7 tags
5 tags
Harrumph! I have no respect for those that blur the lines between good and evil. Its a black and white issue people how much more simple can it get!? Either you are good or you are evil. Or at least thats how it should be. But no you get these poser wannabes who cant make up their mind whether they would rather help or hurt people and thus muck everything up. I would definitely never subscribe to...
4 tags
4 tags
6 tags
10 tags
Egads—this sort of talk is hardly an appropriate topic for my afternoon tea!
6 tags
5 tags
> Jake English: Check your goddamn mail. What the devil-fucking dickens do these people want? You're busy being a supervillain! You've got guns to build, schemes to plan, banks to rob— Hold on, what's that over by the door? [[MORE]] You temporarily abandon your latest project, your brow furrowed in puzzlement as you pick up the small bouquet and the attached card. Did...
3 tags
| )' ): HELP,PLEASE! →
glassass: HEY,GUYS!!! I FEEL LIKE I BOTHER YOU GUYS A LOT WITH COMMISSION THINGS BUT THIS IS THE MOST IMPORTANT THING I NEED TO RAISE MONEY FOR My brother is graduating next month and I absolutely HAVE to see him graduate. He's my best friend. I need to raise $500USD to get a roundtrip ticket to Texas or… (( Hey guys! I want to give this a signal boost here, because glassass is a great...
4 tags
Ha! As if anyone could ever elicit his interest in rivalry. Do you know how long i tried to attract his notice? I threw everything at him and nothing worked! So i dont have to worry about some other villain stepping in. It wont happen. Im sure of it.
2 tags
W-what? Hey! No! Ive already staked her out as my new nemesis! He cant just waltz in and set up shop on her turf instead!
4 tags
Great idea!
3 tags
You misunderstand me random citizen! Choosing giggling gumdrop as my nemesis does help me achieve my goals. Its a calculated strike designed to get my name back in the headlines as something other than a joke. Although there are some… problems with my choice this should be a very beneficial move to my villainous career overall. As for crockercorp why not? Its not like a civilian company...
5 tags
gigglinggumdrop: "Indeed I have!" You felt pretty good about yourself right now, for stumbling upon him with such perfect timing. What a great opportunity to show off your heroic abilities! You were constantly hoping that enough heroics could convince your mother to let you out on your own more. While she stressed the importance of heroics and justice, Betty Crocker was also fairly...
6 tags
5 tags
6 tags
calamitousambassador: im wworkin on it alright (( reblogging for General Terror's crotch ))
5 tags
Why of course not! That is— —a very… good… point… How could i have overlooked that fact when i started this venture? Shit shit shit think old boy you can surmount this challenge and still claim giggling gumdrop as your nemesis. You just merely need to think this through first. How do you avoid marring her lovely face with your fist? *eureka!* I will not punch her...
2 tags
Its not fair is what it is! Ive held out on the hope of gaining powers myself since i was a child without anything to show for it. I should be the one with special abilities not him.
4 tags
5 tags
6 tags
Binart: a REPLACE BINA'S IPOD TOUCH BECAUSE... →
binart: I am opening up commissions because I recently had my ipod touch stolen from me, and I just can't afford to buy a new one otherwise. I wasn't too sure about the pricing, but I asked a few people and so 8-10$ an hour is what I'll go with. Of course, depending on what would be drawn… Hello ladies. Look at dirk strider now back to me now back at mr strider now back to me! Sadly he...